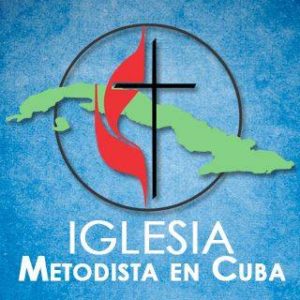 It all started when…
The Southwest District Mission Program was formed from the parent organization Methodist United in Prayer, and is backed by the Florida United Methodist Church Conference.  The Southwest District has been travelling to Cuba since 1997.  In 2007 Dan  Christopherson & his wife, Janet, went to Cuba for the first time and the experience left a lasting impression with both of them. In 2009 Dan took a leap of faith and volunteered to become the new District Coordinator.   Through much determination and many blessings the program has grown into the Southwest District Mission Program. In the spring of 2014 they became a not-for-profit 501 c (3) organization formed to assist and promote many challenges and causes within the country of Cuba.
Sister Church Relationships
This is a church based cause.  A Sister Church is a long-term relationship between a church in the United States and a church in Cuba.  The sister church support begins with prayers for the Cuban church and paying the pastor's salary of $25 per month.  From there we encourage a food program to feed the people of the congregation every Sunday morning.  This cost is approximately twenty-five cent per person, per Sunday morning. This is the best investment you will ever make for your sister church.   The Methodist churches in Cuba are growing by twelve to fourteen percent per year. Only forty per cent of the Cuban churches have a sister church from the United States.  This is not just a Florida program.  In fact we are actively looking for churches through out the United States that want to adopt a church in Cuba.  The church that changes the most from this relationship is not the church in Cuba, it's your church in the United States.
Five Things Cubans Have Taught Me about Love 
It's that time of year where the holiday decorations have been put away, New Year resolutions have been made and possibly already broken and everyone is looking forward to the first signs of spring and love.   
I was in the store the other day, and couldn't help but notice the Valentine's Day cards, stuffed animals and heart shaped chocolates. These symbols of love made me think of my trips to Cuba and the number of wonderful people and experiences that have come into my life, which all started with my heart.  
At its core, love requires friendship, trust, mutual support and understanding. There are five things that come to mind that I've learned about love from Cubans: 
Follow your heart. Cubans have taught me to follow my heart and to have hope above all else.

 

Patience is a virtue. Traveling in Cuba allowed me to relearn important values like patience and flexibility.

 

True happiness is making someone you love happy.

 

On my first trip to Cuba I fell in love with the Cuban people. Because they genuinely give their love to you without hesitation.

 

Dani, is in first grade in Entronque Rey, Cuba. She was born with an eye disorder. Through almost three years of wearing an eye patch, doctor appointments, broken appointments, delayed operation dates then finally she had her much-needed eye operation.  Today she has the biggest most beautiful brown eyes you can imagine. She waits at the edge of the street jumping up and down for my arrival. I can barely exit the door of the van before she throws her arms around my neck. She melts my heart because her love is unconditional.

 
Love can make you do crazy, wild, unthinkable things, but it also has the power to make you into one of the kindest, most generous people in the world. I am incredibly fortunate to have someone who loves me so much and who does what she can to make me happy. I'm not sure if she knows it or not, but her presence alone is enough to brighten my day and every single kind thing she does for me makes me happier and happier.  
1 John 4:19 We love each other, as result of his loving us first. God loves us unconditionally through all our faults and short comings. Just as Dani loves with the innocence of a child she does not see the "stuff" that comes with all of us. God does not see the "stuff" either.  He loves you unconditionally just as you are. 
My travels in Cuba have taken me from the hustle and bustle of the city of Havana to green valleys and tobacco fields of Pinar Del Rio.  We travel over challenging roads to the enchanting historical city of Sancti Spiritus. I have experienced excitement, emotion, and love in the chapel at Camp Canaan. The challenging roads do not stop as we travel through Ciego de Avila, Camaguey, Las Tunas on to Holguin Norte.  I cannot walk down the streets in Mayari without meeting someone I know. Into Guantanamo over desolate roads through rivers, yes through not over, I have traveled along the insolated coast line near Imias.  On and upward to Baracoa, the city with an angry coast line. Finally we've came to the end of the road, Maisi.  The one common factor everywhere is their passionate "love of Jesus Christ and our heavenly father."  
Let the morning bring me word of your unfailing love, 
For I have put my trust in you. 
Show me the way I should go,  
for to you I entrust my life. Pslam 143: 8 
The following pictures are from our Cuban sister churches and the mission there. For more information or to donate to these programs and missions please visit www.christforcuba.com